GTi Travel Group
The GTi Travel Group specialises in providing travel services for International visitors to Britain, Ireland and Northern Europe. We offer a fantastic selection of scheduled day trips, overnight tours and shore excursions/transfers for individuals and groups, UK and European ground handling services and bespoke group travel packages. We operate every travel service on the basis that this may be your one and only visit to Britain, we want to show you the very best we have to offer and we simply must get it right!!

The GTi Travel Group operates the travel divisions below: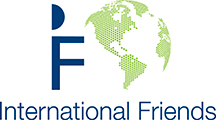 Fully Guided Scheduled tours, departures every day!
International Friends is one of the leading scheduled tour companies in Britain, offering day trips, overnight tours and shore excursions & transfers

Group Travel Services and Ground handling
GTS is a group travel specialist with a reputation built on a professional service, experience, imagination, value for money and a detailed knowledge of the tourism industry

Fully guided shore excursions and great value transfers to must see destinations in England & Ireland
Fully guided pre and post cruise options, Shore Excursions and great value transfers covering London, Southampton, Harwich, Dover, Dublin and Belfast

The best day trips, overnight tours and attractions, all available on one website!!
Coming soon
We have brought together some of the leading providers of excursions in Britain and Ireland to offer you the very best days out and overnight tours possible. Details coming soon!